Base Unit Virtual Membership Meeting!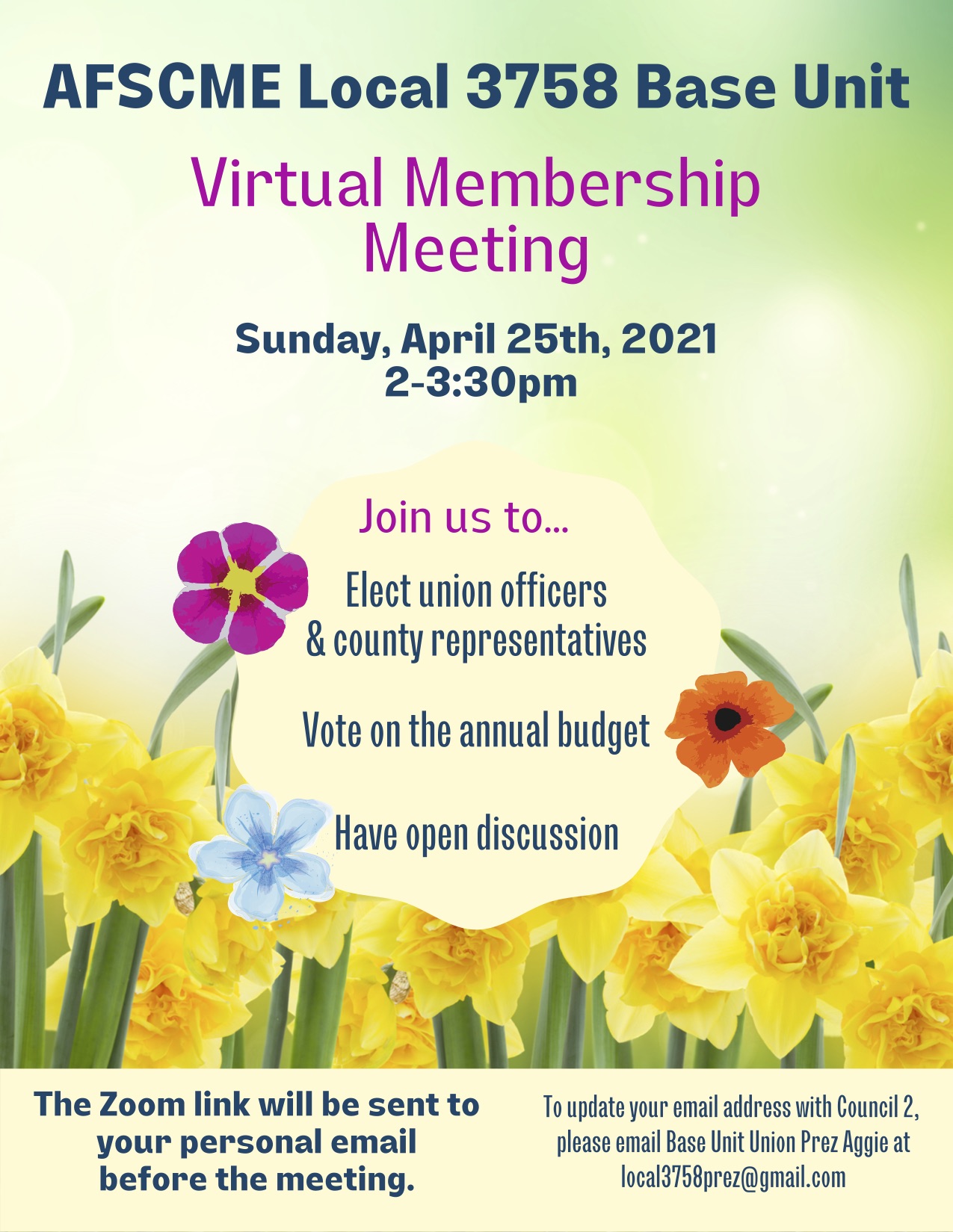 Join us to:
Elect union officers & county representatives
Vote on the annual budget
Have open discussion
The Zoom link will be sent to your personal email before the meeting.
To update your email address with Council 2, please email Base Unit Prez Aggie at
.