The Base Unit of Local 3758 now has a Mutual Aid & Emergency Fund to help members who are having trouble paying bills or other immediate, essential expenses. To apply for a $250 award, please visit local3758.org/fund or contact one of the union's fund chairs using the info below. You can also read more about how the fund operates.
Fund chairs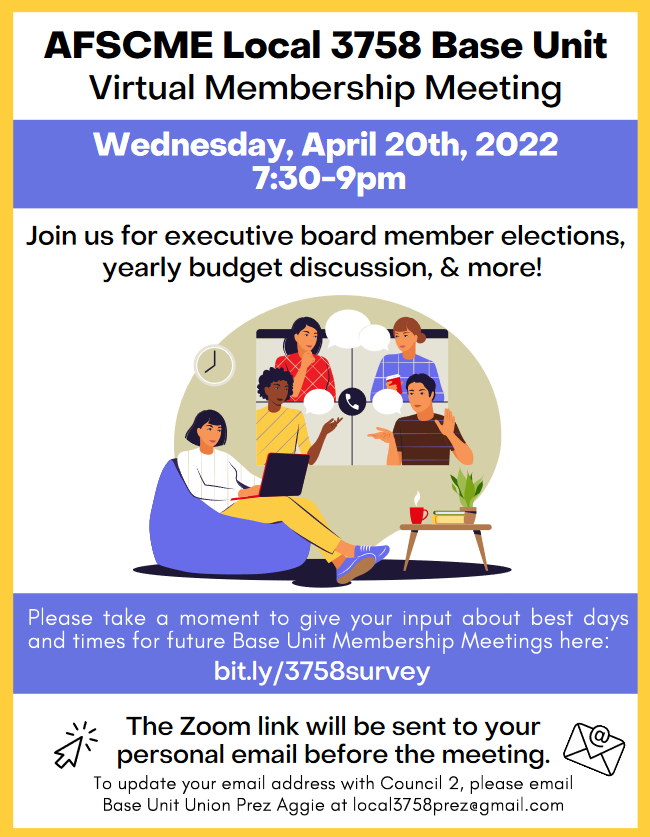 Join us for:
Executive board member elections
Yearly budget discussion
…and more!
Please take a moment to give your input via this survey about best days and times for future Base Unit Membership Meetings!
To update your email address with Council 2, please email Base Unit Prez Aggie at
.