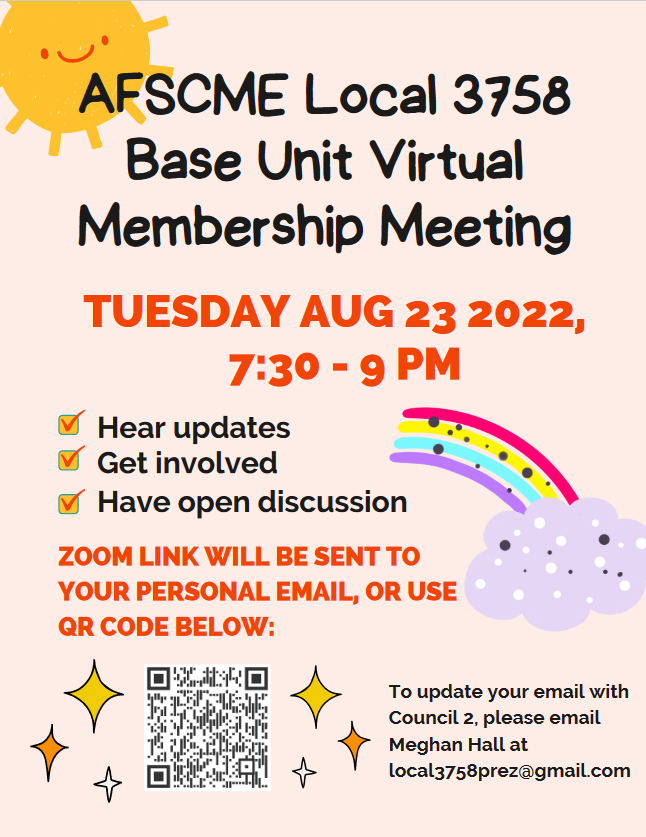 Join us to:
Hear updates
Get involved
Have open discussion
To update your email address with Council 2, please email Meghan Hall at
.
The Base Unit of Local 3758 now has a Mutual Aid & Emergency Fund to help members who are having trouble paying bills or other immediate, essential expenses. To apply for a $250 award, please visit local3758.org/fund or contact one of the union's fund chairs using the info below. You can also read more about how the fund operates.
Fund chairs