Base Unit Spring 2022 Virtual Membership Meeting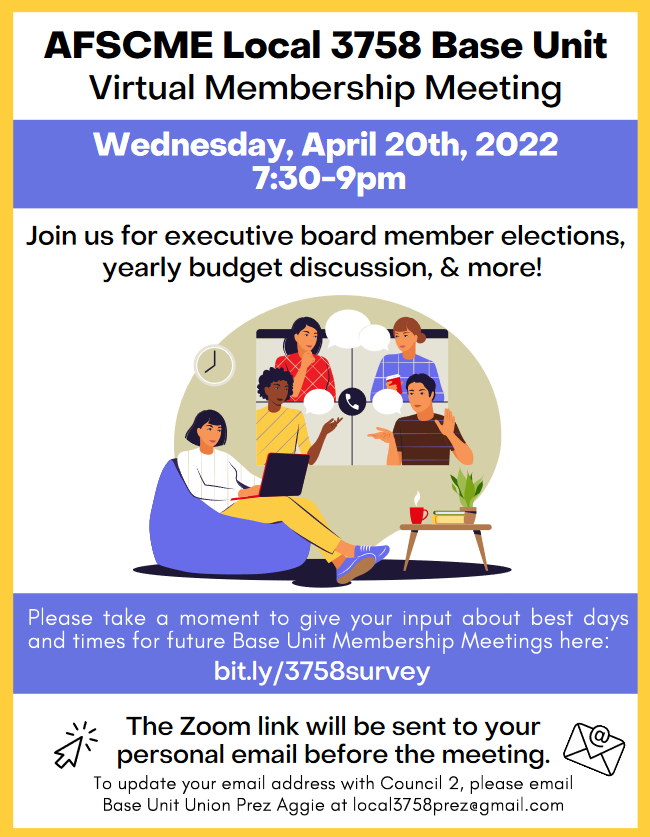 Join us for:
Executive board member elections
Yearly budget discussion
…and more!
Please take a moment to give your input via this survey about best days and times for future Base Unit Membership Meetings!
To update your email address with Council 2, please email Base Unit Prez Aggie at
.